Hi All,
Time for another installment of how to build your Tri Pod.
It is perhaps not immediately obvious how the column unis fit together.
The Ford Sierra one (triangle rather than spline and flappy bit rivetted on) goes spline end first onto the rack. The Hilux one goes spline end onto the end of the column.
Once this is done you can guestimate and mark by how much the Hilux ones shaft is too long so as to avoid it interfering with the Sierra unis actual uni part. On the Gen2 Tri Pod chassis with adjustable steering column positioning you will want to decide where you want the column before you cut anything off. In the rearmost positions for the column none needs to be removed.
We also need to grind (using a grinder will do the job) a couple of other flat sides on the shaft to create a triangle shape that fits neatly under the Sierras 'flap' and will bolt down tight.
THERE IS A TRICK!!!
As there is some angle on these unis once installed they will speed up and slow down depending on where in their cycle they are. This is why constant velocity (CV joints) joints were invented as they don't have this character when used on an angle. So as to avoid steering that speeds up and slows down dependent on where the steering wheel is twirled (surely not a good handling trait), we need to align the unis in a particular way. Actually the speed is not so much the issue but perhaps the torque or effort required changes slightly.
On the famous internet there is much info on this and for me it mostly doesn't work. Many sites suggest aligning them 180 degrees out, some 90. It doesn't work. They need to be 45 degrees out in my experience. Of course I could be wrong but.... Nonetheless if you do it my way the car will drive at least as well as the orange and silver ones and that will probably do. Feel free to try all three possible positions and report back to me here.
This pic shows how they are misaligned from each other in one of the two options available to you. The existing flat on the shaft when aligned this way gets them about 30 degrees out which is better than nothing but aligning the flat up against the other available face (other than the flappy bit side ie. 'up!') will get you a bit closer to the optimum 45.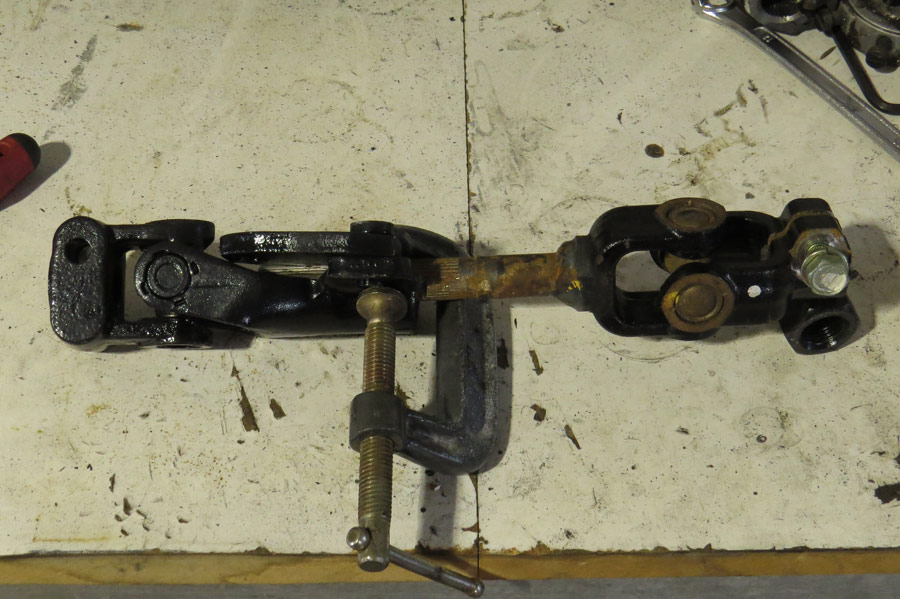 This is how I actually ground it, NOT as it appears in the first picture. Play with the 3 possible alignments and you will see what I mean. Now grind another two faces, carefully as to avoid going under size which I have been known to do. It seems to go from oversize to under size real quick in the end. Keep checking as you grind all three faces in turn (very little if any needs to come off the original flat face).
I leave it full length until the end and then trim as necessary, but it maybe slightly less grinding to do it at the start as suggested above.
I have some reservations about the rivet holding one side of the 'flap' down... Feel free to change it (grind it off) to another 25mm long M8 bolt and nyloc nut.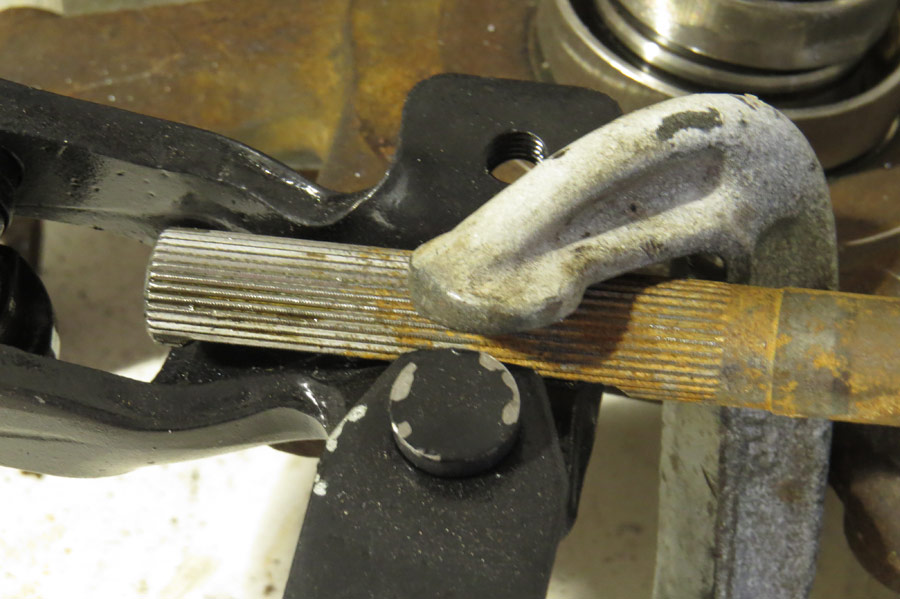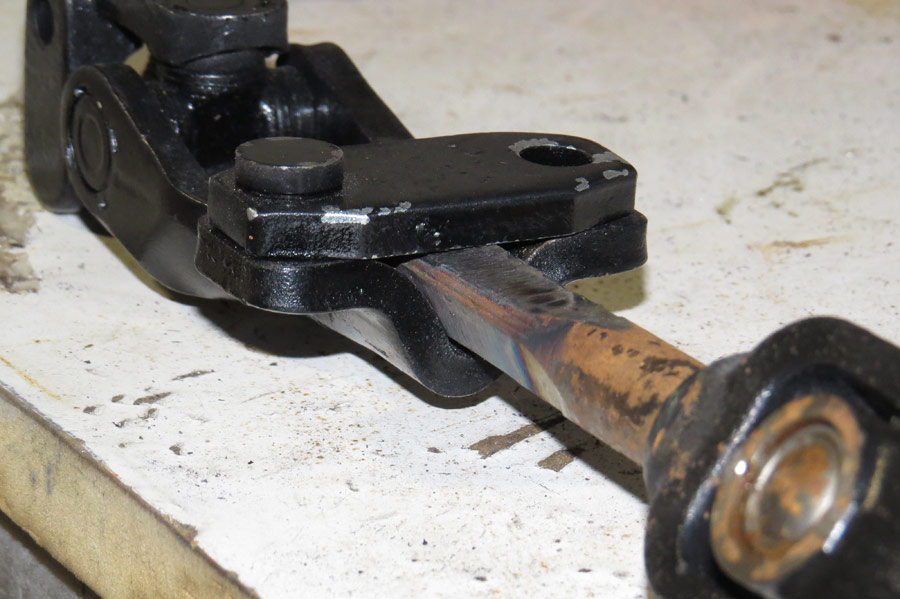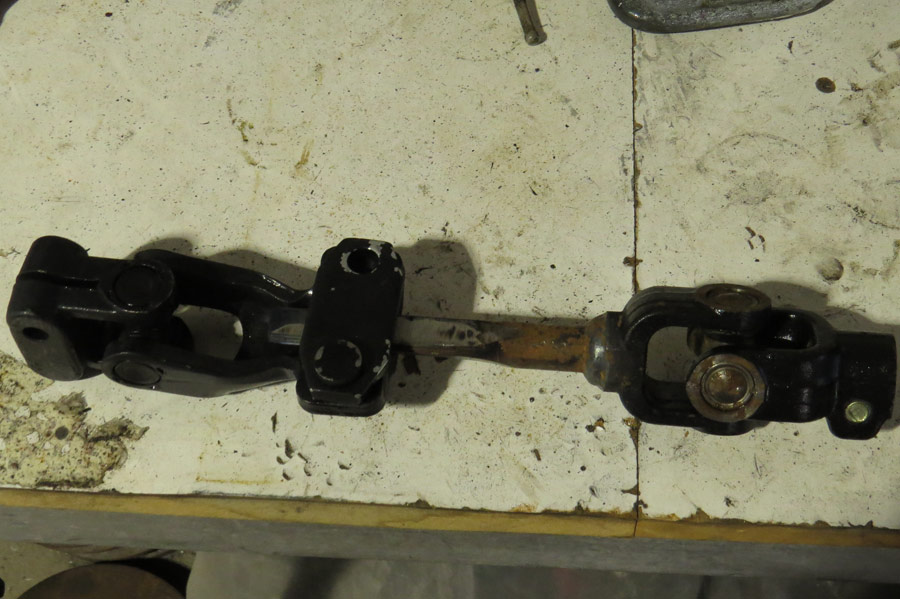 Have fun!
Andrew.