Whats been happening at Tri Pod Cars -
IN the previous newsletter I talked about how the generation 2 chassis was nearly completed. I can tell you now I have driven it! Briefly but nonetheless driven and it drives just fine!.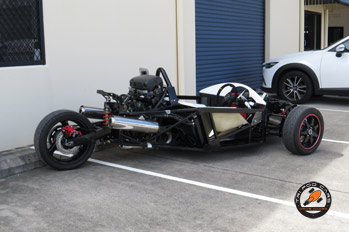 ---
New Workshop! -
Probably the biggest news is the giant step into decent premises!
At last a proper workshop after years of working in a 'hallway'!
It really is a pleasure to spread out a bit be able to walk around without tripping over things and have room to build up a car or two for folk who are time poor.
Its just around the corner from the original office/storage area in the Audiofix building. You'll find me in the factory in the A.M and the office in the P.M.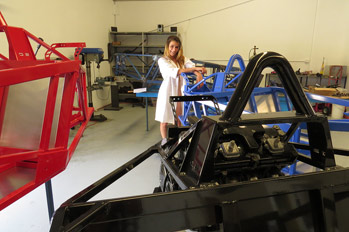 Hayabusa and ZX14 now available -
We have now delivered a few of the G2s with Busa and ZX14 donor fitments!The first of these is now running. A very short demo below.

---
Build Tutorials now on forum -
If you have wondered how long it might take to build a Tri Pod 1 or whether you have the skills and tools required? You might like to take a read of the articles I am slowly getting together on our forum. "How to build a Tri Pod" covers all areas of assembly. At this stage there is a series on front end assembly, plumbing, radiator and tank fitment, and body panel trimming and fitment. Reverse and gear linkage fitting stories are underway.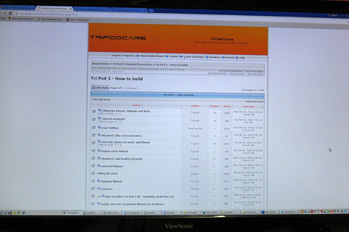 ---
Donors -
In the last newsletter I listed the ST1050 and VTR1000F as possibly donors but the need to go Busa and the development time to get this and the ZX14 verison completed means we have sort of put any other donor versions on hold.

The current donor list is now -

Honda Blackbird CBR1100XX (EFI version, 01 onwards)
Suzuki Bandit 1250 GSF1250 (or GSX1250, 07 onwards)
Suzuki Hayabusa GSX1300R (EFI version)
Kawasaki ZX14 and ZX14R (2006 onwards)
---
Bob the welder -
'Along with a proper workshop comes the need for some full time help. Bob the 'master welder' is now in charge of Migging and Tigging our chassis and many other components together. His first welds were layed in the last century.
.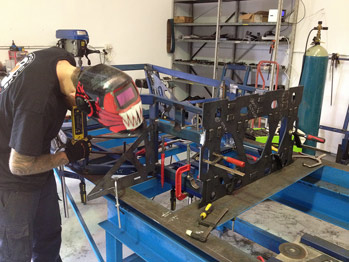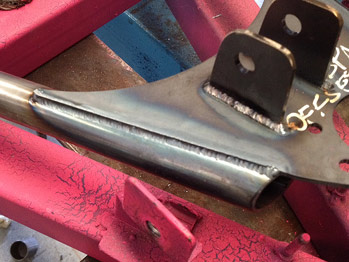 ---
3 day blast -
I have been too busy building chassis etc lately for much a of a drive but did manage a quick trip south on some of my favourite roads with a few fellow driving nutcases recently. 2000kms in three days on roads including The New England, Bruxner, Thunderbolts Way, Mount Lindsay Highway, and of course some rough dirt roads to round out the experience. Sunshine Coast to Armidale on the first day via Woodenbong, and Tenterfield (over The Clarence Way for a bit of rough road testing). Next day was down Thunderbolts to the Hunter and then backtracking to Muswellbrook for the night. The next day a fairly big one home via The New England to Tenterfield and then up the dirt to Queen Mary Falls and then via the Bruce for the last few K's. Too short, too many Kms in a day but still better than almost anything else I can think of doing. The car ran beautifully as it tends to do. I cannot think of a better way to see the country. No helmet, no hindrance of vision, fresh air in the face and spectacular roads (oh and the company was pretty good too).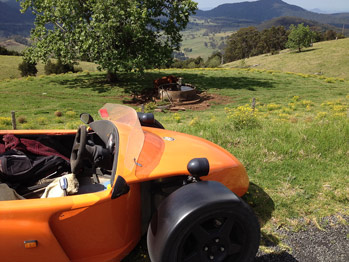 ---
Test Drives!! -
Ever wondered what going fast (or just cruising) on three wheels is like. Need to take your partner for a ride but she hates your bike. Bored with 'sports cars' that are just soft, quiet, comfy girls cars in reality... Come and give a Tri Pod a try. No hassle, no obligation.

---
And to finish -
Many thanks go to Bruce, Michael, Tony, Mal and Terry for ordering kits in recent months and very patiently waiting while we got things set up and the new designs completed.

I hope everyone reading this has a great 2016.
Kind Regards, Andrew.